Multidisciplinary Working Across Medical Laboratory Sciences (MWMLS)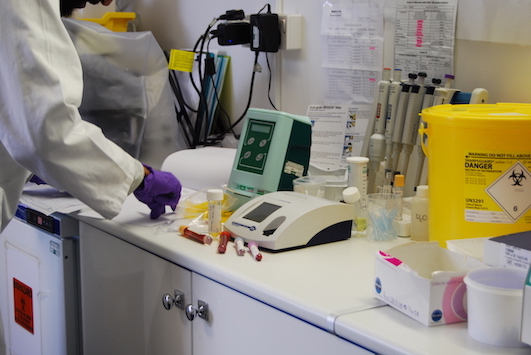 This qualification was designed in partnership with an employer requiring a pathway of progression for their Band 4 – Associate Practitioners (employees).
Level:
4
Duration:
9-12 months
Course Structure:
This qualification has seven units and deals with administrative practical working across all areas of Pathology. This course must be completed within nine to twelve months.
Fees and Funding:
Contact us
Careers & Benefits:
On completion of this course, students can gain employment in the UK as a Associate Practitioner (AP) working at Band four, within the NHS or private sector Pathology Laboratories. This is the stage just below the professional bands five and above.
Entry Requirements:
It is expected that students have completed the CMLS programme before embarking on this one.
For further information please contact us